The Ingredients: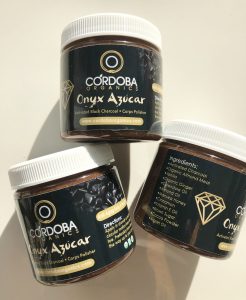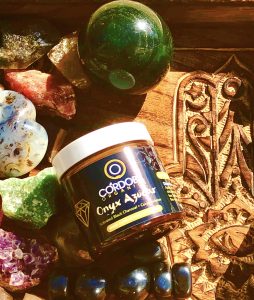 Onyx Azucar: Activated Black Charcoal Corps Polisher
Edible (just in case you slip up in the shower… you can totally taste away)
Made With Tasty Vanilla, Cocoa Powder, Manuka Honey, Cinnamon, Brown Sugar, And a Whole Lotta Love.
This edible body and face exfoliant featuring Activated Charcoal is a must have for everyone in your family. Gentle enough to use on your kids soft spots, that often get roughed up from little knicks, mosquito bites, and boo boo's. Women and Men shouldn't feel as though they have to suffer when it comes to ingrown hairs and pimple scars. All our skin needs is a ph+ alkaline skin exfoliant to help keep our cells renewed. Used on a weekly basis these simple yet potent ingredients will do the trick in establishing and maintaining your skins unique glow and balance.
Why Charcoal? 
Activated Charcoal is not only great to digest but the benefits for ones skin are endless. It draws bacteria, poisons, chemicals, dirt and other micro-particles to the surface of skin, helping you to achieve a flawless complexion and fight acne. Charcoal is not metabolized, adsorbed or absorbed by the body, but it can be used to treat some poisonous bites and disinfect some wounds. The reduction of inflammation does wonders for your skin overall and totally reduces acne flairs and acne all together.