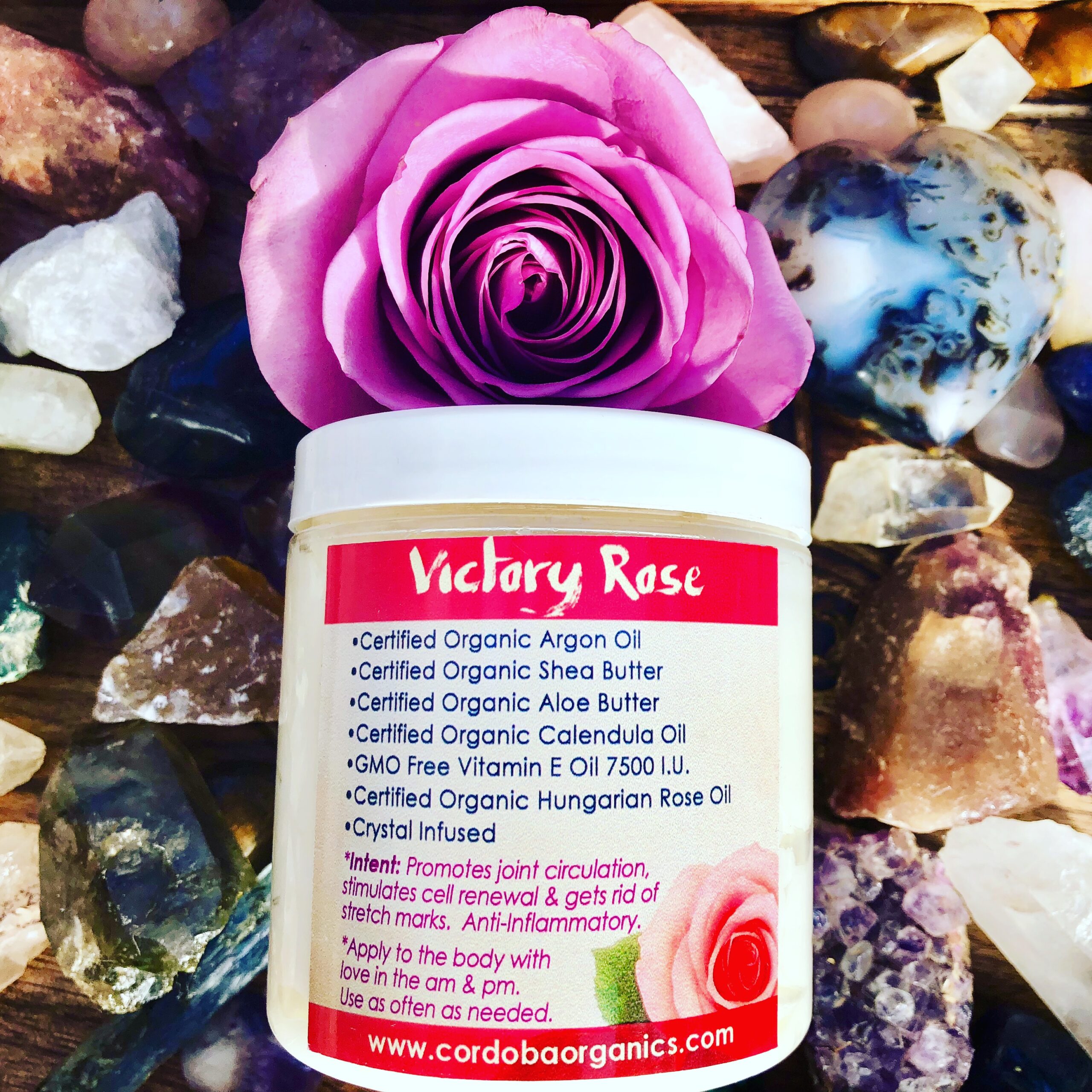 This amazing face and body salve is infused with Organic Calendula, Aloe and Rose. Calendula heals and calms skin, while the Organic Aloe Butter and Argan Butter moisten and repair. One whiff and you will see why this is a family favorite. The Organic Hungarian Rose Oil is the creme de la creme of oils. Crystal Infused with Rose Quartz, Onyx, Amber, Moonstone, Pyrez and Lapiz Lazuli Enjoy!
Ingredients
Certified Organic Argon Oil
Certified Organic Shea Butter
Certified Organic Aloe Butter
Certified Organic Avocado Butter
Certified Organic Calendula Oil
Certified Organic Geranium Oil
Certified Organic Rose Oil
Intent: To Repair destroyed skin cells. Heal eczema, Rosacia, and Dermatitis. Grace your face.
*Apply to body and face with love in the am and pm. Use as often as needed. Enjoy! Great for newborns!