Click on our Ingredients image to see the associated product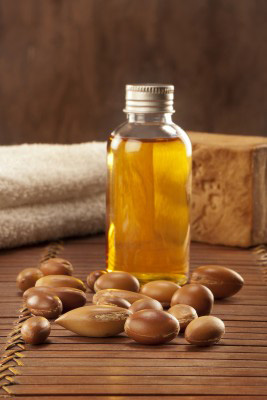 Certified Organic Argan Oil
*Certified Organic Argon Oil*, which appears in ALL of our products was selected because the Noble Moors of Cordoba believed in it's amazing abilities to refine both your skin and hair at the same time. Used for over 100 centuries by Native people globally "Liquid Gold Of The Gods" it was called by the Moors of Morocco, because when used daily your skin and hair literally shone like gold. The Argan tree grows solely in the southwestern part of Morocco. Argan oil is recommended for oily skin, eczema and psoriasis. Argan oil is also popular for it's anti-aging benefits because of it's rich in skin-replenishing components, including flavanoids, oleic acid, linoleic acid and fatty acids. This is not a "new" oil, it's been available for a very long time but it's only now making its way to our part of the world.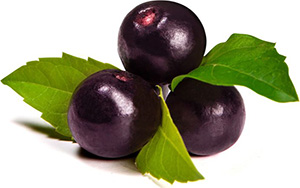 Wildcradt Acai Butter
*Wildcradt Acai Butter* contains 20 times the amount of the anti-oxidants found in red wine and is a unique source of anthocyanin (powerful antioxidant). The Acai berry contains a high level of calcium and potassium, essential fatty acids (Omega-3, Omega-6 and Omega-9), vitamins B1, B2, B3 and C and polyphenols (antioxidants).
Organic Matcha Green Tea Butter
*Organic Matcha Green Tea Butter* is produced from the micro fine powder of ground Green Tea Leaves (Camellia Sinensis). The leaves are dried and then ground into Matcha Green Tea Leaf Powder. Used by Asian philosophers and poets for over 1200 years in rolled cakes and elixirs, Matcha is also valued for use in cosmetics and toiletries due to its high content of Polyphenols, Epigallocatechin Gallate (EGCg), and Xanthines. The Matcha Butter is produced using finely ground Green Tea Leaf powder, and blending it with a proprietary blend of Hydrogenated Vegetable Oils to produce a butter-like material suitable for use in our products. Matcha Green Tea Butter may be used to impart moisturization, particularly for dry, damaged skin (eczema, psoriasis and mastalgia.)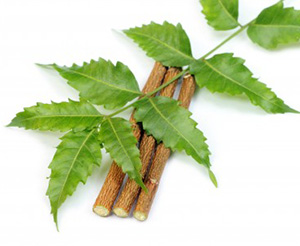 Neem Oil
*Neem Oil* is used widely in India as an antibacterial, antiviral. antifungal, antiseptic, and antiparasitic agent in skin/hair care products. Which is why using it in "Hair Grow" is ideal in keeping lice, bugs and other harmful agents out of your hair.Neem is also known as Nimba, Margosa or Indian Tulip Tree Oil, which is a traditional treatment for severely damaged skin. Our Neem oil is cold pressed, no solvents are used in its processing and its origin is from India. The concentrated essential fatty acids help to restore moisture and elasticity to the skin while it disinfects and heals.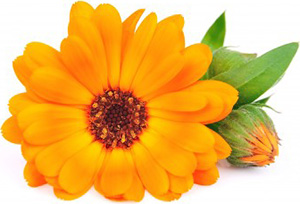 Certified Organic Calendula Oil
*Certified Organic Calendula Oil* is selected from wildcrafted calendula blossoms gently infused in extra virgin olive oil.Calendula blossom oil usually known to grandma's as marigold is an old school remedy for skin .Known as a remedy against breast cancer, yet it's gentle enough for regular use. Keloid scars are elevated, hard scars, usually with irregular edges. WIth regualr use, they will fade.
Certified Organic Extra Virgin Coconut Oil
*Certified Organic Extra Virgin Coconut Oil* is processed from the finest young coconut. A favorite of those who like to tan without any protection. In Ayurveda, coconut oil is used for its cooling properties by those with Pitta doshas both as a body massage oil and a hair and scalp oil to prevent thinning hair and premature greying. Need we say moore.
All material on this website/email is provided for general information purposes only and should not be considered medical advice or consultation. Contact a reputable healthcare practitioner if you are in need of medical care. Exercise self-empowerment by seeking a second opinion.