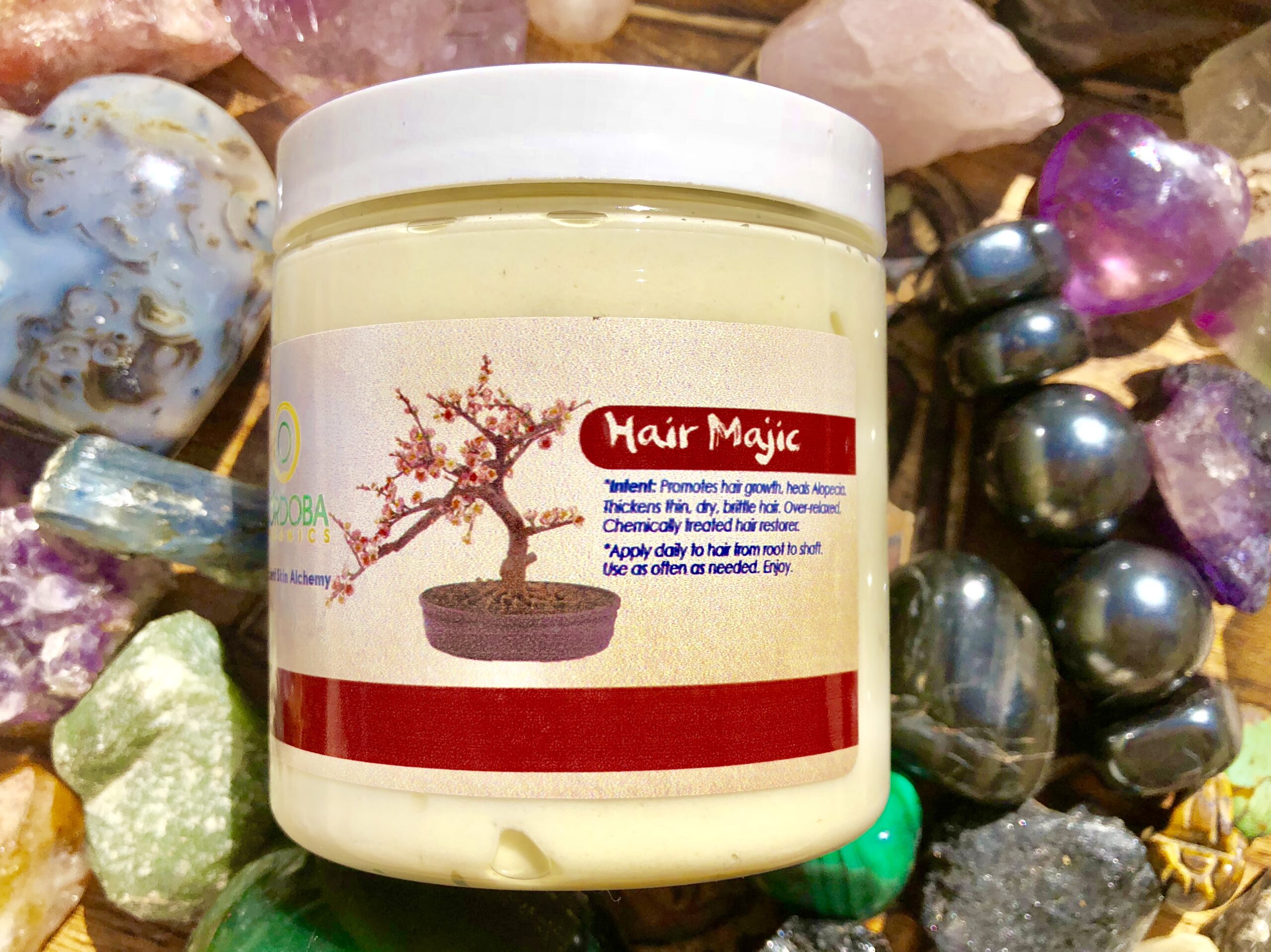 Made with Pumpkin Seed Butter, Organic Avocado, Macadamia, Argan, Rosemary , Aloe, Neem and Castor Oil. Hair Majic is a light and airy yet a dense and emollient hair serum.When used daily it promotes hair Growth, heals Aloprecia, Thickens thin thinning hair. Crystal Infused with Citrine, Jade, Amethyst, Rose Quartz and Moonstone.
Ingredients
Certified Organic Argan Oil
Pumpkin Seed Butter
Avocado and Macadamia Butter
Certified Organic Castor Oil
Certified Organic Aloe Butter
Certified Organic Neem Oil
Certified Organic Rosemary Oil
Certified Organic Peppermint Oil
*Intent: Promotes Hair Growth, heals Aloprecia, Thickens thin dry brittle hair. Over relaxed, Chemically treated hair restorer.
*Apply daily in hair from root to shaft. Use as often as needed. Enjoy!