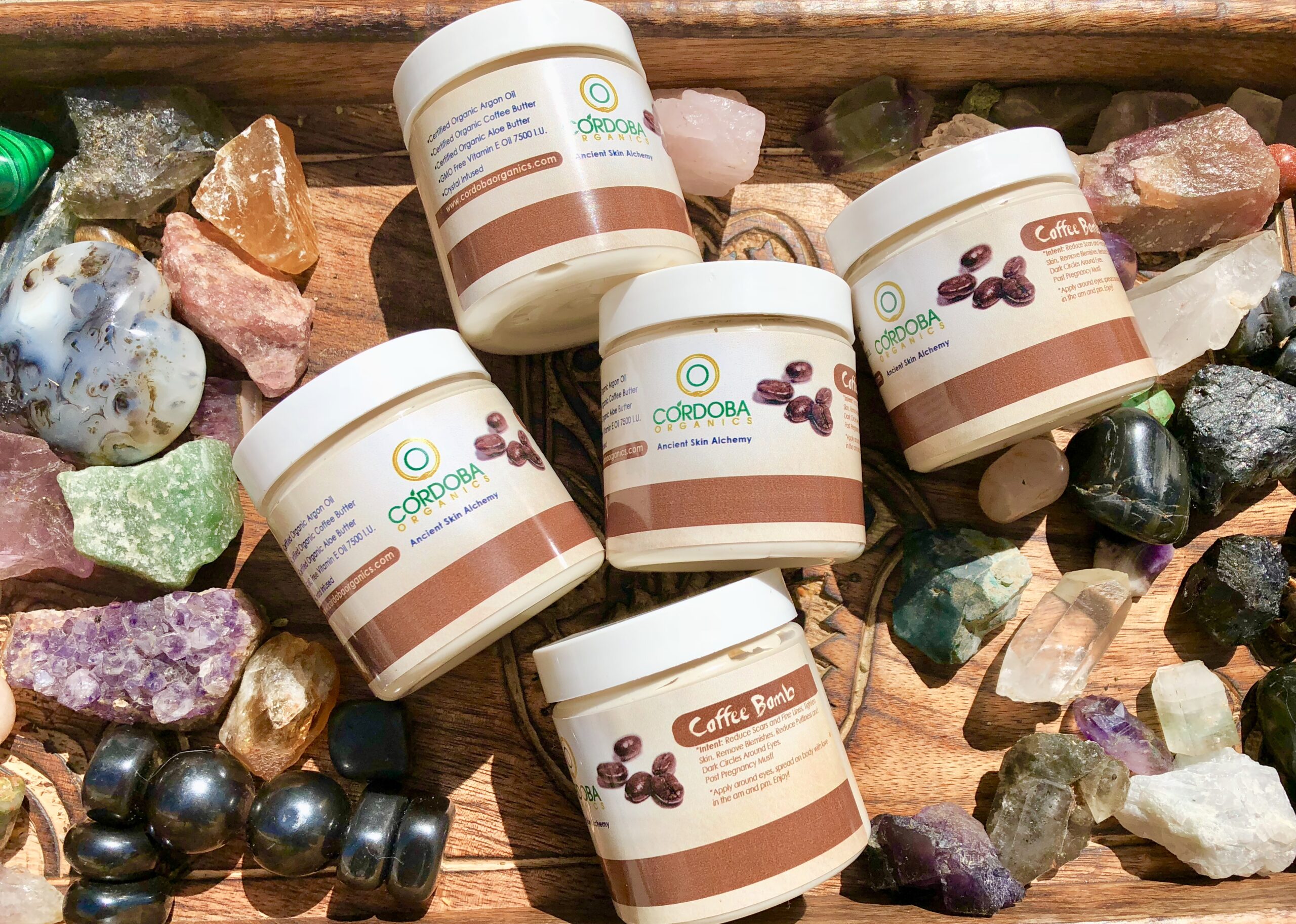 Truly a miraculous combination of the finest nature has to offer in skin tightener's. Have you had a baby recently and or lost weight and feel as though your skin needs a little extra help in feeling firmer? Do you wake with dark and or puffy circles under your eyes sometimes? Looking to tighten your skin? Have a little post baby pooch or maybe even a beer belly? Well then Coffee Bomb is perfect for you. You will notice why its such an amazing product the moment you try it. Of course, working out and toning works but we all need little help. Coffee Bomb will most definitely do the trick.
Ingredients
Certified Organic Argon Oil
Organic Ground and sifted Coffee Bean Butter
Certified Organic Aloe Butter
GMO Free Vitamin E Oil 7500 I.U.
*Intent: Reduce Scars and Fine Lines, Tighten Skin, Remove Blemishes, Reduces Puffiness and Dark Circles Around Eye
* Apply around eyes, spread on body with love in the am and pm. Enjoy! 4-8 weeks promise you'll notice a difference.