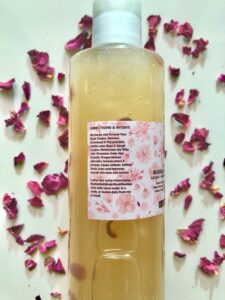 Scorpio
A Folic Acid Aphrodisiac BubbleBathBodyWashShampooGel.
Featuring Cacao. Saffron. Dragonsblood. Spearmint & Geranium.
A Sacral Root Chakra Healer. Enhances Love. A Must For Winter Dry Skin. Eczema & Scars.
Ingredients:
Fresh Saffron,
Dragonsblood Oil,
Saponified Oils Of Coconut,
Jojoba,
Olive Pomace,
Aloe Vera,
Grapeseed Oil,
Pomegranate Oil,
Macadamia Oil
Cherry Seed Oil,
Calendula Oil,
Pomegranate Pomace,
Rosemary Extract,
Spearmint,
Geranium,
Dragonblood Jasper
Directions & Intent :Recharge and Ground Your Root Chakra. Remove
Emotional & Physical Dirt. Uplifts ones Base & Sacral Chakra.
Moisturizes dry flaky skin. Promotes Daily Hair Growth. Dragonsblood
alleviates tension,stress & anxiety. Cacao softens. Saffron Heals
scars and improves overall skin tone and texture. Lather this sudsy
intoxicating BubbleBathBodyWashShampooGel with warm water in a cloth,
or loofah daily from toe to head. A must for Scoprios and other highly
stimulated individuals. A Euphoric Aphrodisiac yet calming for kids &
babies. Protects your skin & spirit daily.