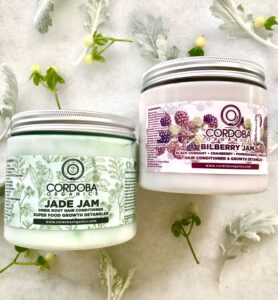 Wanna Try, See, and Feel the benefits of Both?
Get these 2 amazing hair conditioners in one purchase.
JADE JAM & BILBERRY JAM
For full details on each product please visit each individual product page. Rather than bore, I just wanted to let you know you'll get BOTH hair conditioners with this purchase.
Offered in Big Boy sizes only because we deserve the best. I really use like half a bottle a week so I figured go big or go home for us all to enjoy.